Sapience Consulting is now an (ISC)² Official Training Partner!

Official training partnership with Sapience Consulting will increase access to (ISC)² accredited cybersecurity training across the Asia Pacific.
Singapore – 20 July 2022 – (ISC)², the world's largest non-profit organisation which specializes in training and certifications for cybersecurity professionals, and Sapience Consulting Pte Ltd, today announced the availability of Sapience to deliver cybersecurity education across the Asia Pacific. Sapience Consulting's esteemed consultants will be in charge of providing (ISC) ² education and professional development programs for businesses and individuals, notably the CISSP (Certified Information Systems Security Professional) and CCSP (Certified Cloud Security Professional).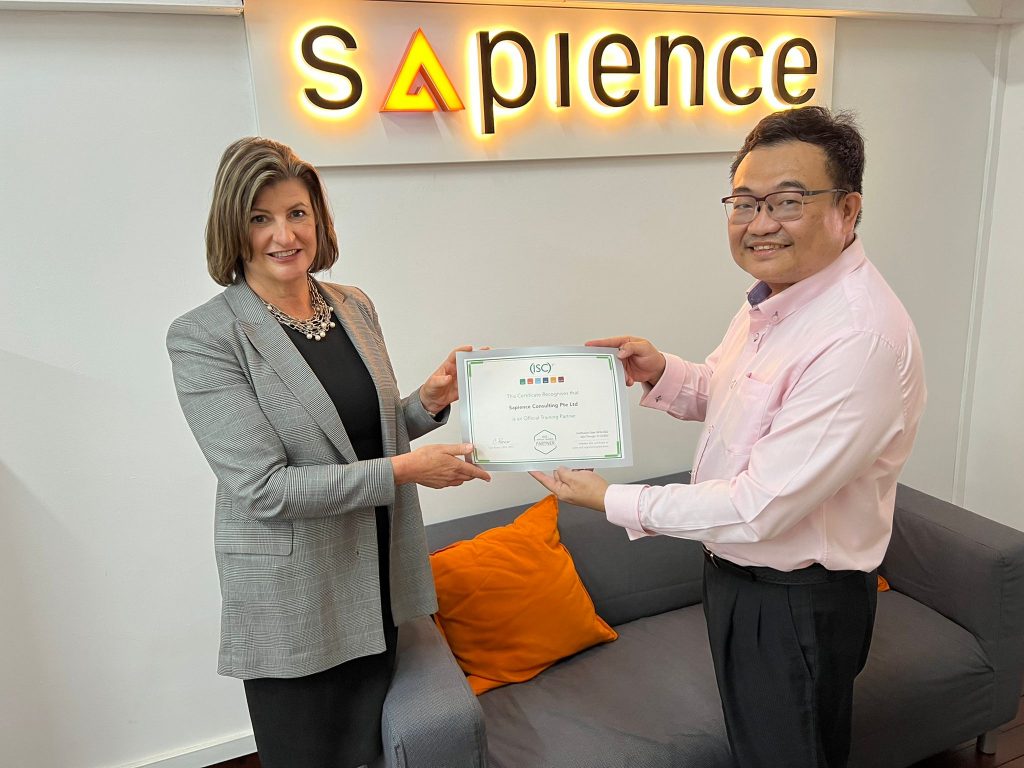 Globally recognized cybersecurity credentials, such as the CISSP and CCSP certification, which cover a wide range of domains to help practitioners working in a wide variety of jobs, are a crucial tool for validating expertise. The size of the regional skills gap, the rise in cybersecurity threats globally, and the region's increased digitalization all serve as indicators of the need for highly experienced practitioners.
Professionals serving all levels of government, enterprises and organisations across the Asia Pacific can expect instructor-led education based on Official (ISC)² courseware and exam outline, supporting their bid to better comprehend and acquaint themselves with the material that will be used to judge them during the CISSP/CCSP exam. Emphasis will also be put on real-world scenarios, real-world skills, and instructor-student interaction.
Lionel Seaw, Principal Consultant, Sapience Consulting Pte Ltd said: "Being an approved training provider has opened possibilities for both Sapience and our course candidates, and we've received numerous feedback from consumers that they appreciate the varieties of courses and accreditation options at Sapience. With the introduction of becoming (ISC)²'s official training partner, we hope to lay the groundwork for better cybersecurity capabilities within the Asia Pacific cybersecurity workforce.  By providing them access to certifications such as the CISSP, we will equip these professionals with the capabilities to better protect the enterprises they work for.
Sapience will be hosting its first CISSP official class on 1st August 2022. To find out more, check out our course page or contact us.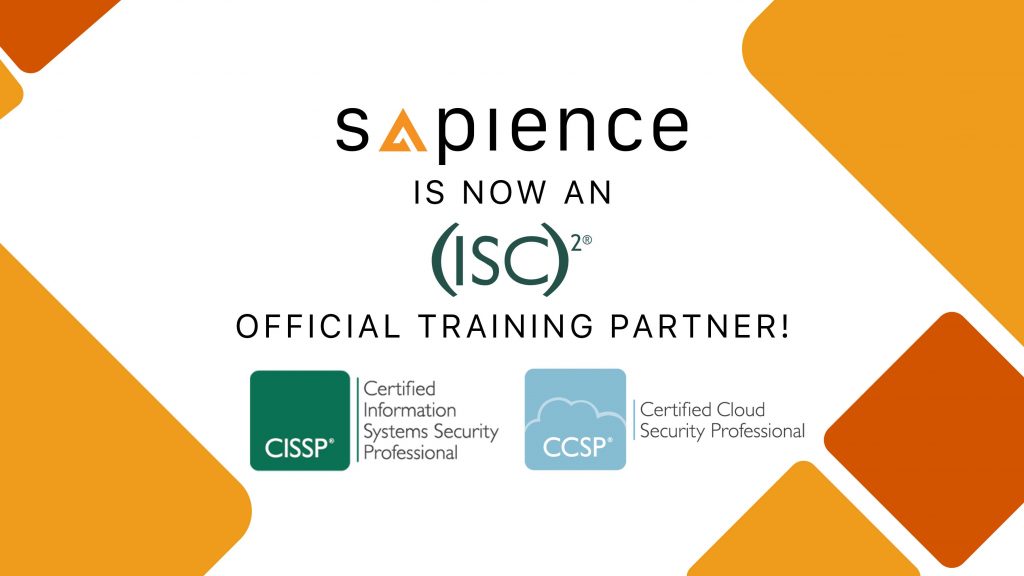 About Sapience Consulting Pte Ltd
Sapience Consulting Pte Ltd (Sapience) is a consultancy and training organisation headquartered in Singapore and with a presence throughout Asia. Since our establishment in 2008, we assisted numerous clients across Asia in extracting maximum business benefits out of their technology investments.
Sapience is proud to be at the vanguard of IT Service Management, GRC (Governance, Risk and Compliance), Project Management (Waterfall and Agile) and Security Management practices here in the Asia-Pacific.
Be it upskilling your talented workforce, transforming your organisation, maturing your practices or developing new capabilities – we can assure you of one thing. With Sapience, you cannot be in better hands.
For more information on Sapience Consulting, visit https://www.sapience-consulting.com/
About (ISC)²®
(ISC)² is an international non-profit membership association focused on inspiring a safe and secure cyber world. Best known for the acclaimed Certified Information Systems Security Professional (CISSP®) certification, (ISC)2 offers a portfolio of credentials that are part of a holistic, programmatic approach to security. Our membership, over 130,000 strong, is made up of certified cyber, information, software and infrastructure security professionals who are making a difference and helping to advance the industry. For more information on (ISC)², visit www.isc2.org
Learn more about the premier cybersecurity courses today!